Wooden Temple Australia
Product Name
Wooden Temple Australia
Product Code
PM038
Price
Get Quote
Size & Weight


5.10 ft H x 4.7 ft W (leg to leg)x 4ft W (pillar to pillar) x 2 ft Deep, with 34" inches pillar height
Call for Pricing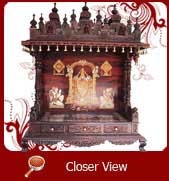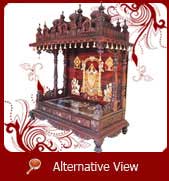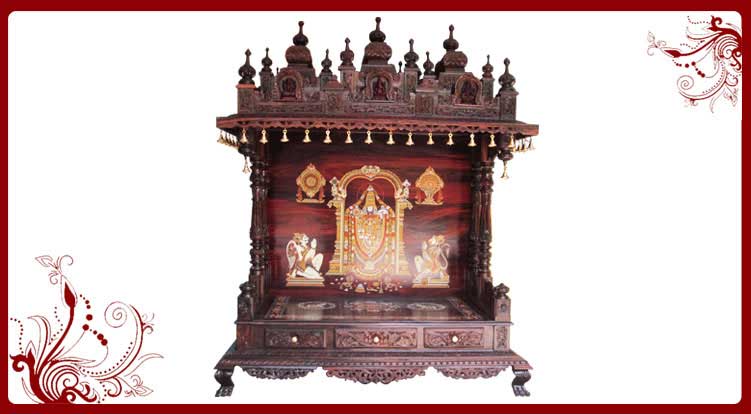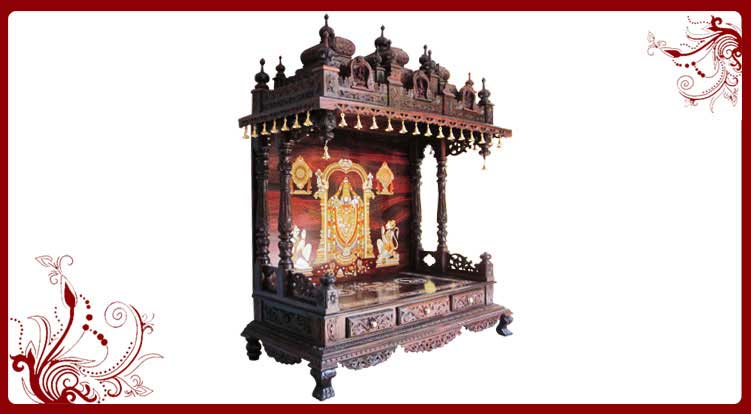 Love and blessings of God is eternal and to express your love to the divine, your home is the best place. Offer your prayers to the eternal by having this wonderfully designed rosewood temple. Delicately sketched with Lord Venkateshwara in the back ground, who is the destroyer of all sins in Indian mythology, this genius design of our artisans symbolizes the magnificence of Hindu architecture.
This wooden temple australia epitomizing Lord Venkateshwara is of superior quality and has been detailed with finesse. The top of the pooja mandapam has three domes which is curvilinear shaped and has a round pointed top, makes the temple more prominent and elegant. We can see three deities carved on the top of the wooden frame, gives a serene expression and presents a meticulous design of the temple. The dangling bells hang from the perimeter of the top portion of the temple, is like a welcome garland.
Lord Venkateshwara is depicted in the background stand figurine and charming, bestowing his blessing and warding off the evil from you. Beside him are portrayed a discus, which is a symbol of power and a conch shell which is a symbol of existence.The lower half of the background is depicted with Lord Garuda who is the epitome of knowledge ,and Lord Hanuman who symbolizes strength.The floor of the temple is also beautifully designed.This beautifully crafted wooden temple is spacious and has four pillars which extends to the top and the lower area of the architecture .
Dotted with floral carves and curvilinear design in the entire architecture, the wooden temple for home is equipped with three drawers to keep your puja items. There are three attractive arches hanging from the lower part of the wooden frame adding more grace to the entire structure.Keep this beautiful temple dust free to give more longevity to it and maintain its luster. A temple in your house brings you closer to your lord. Bring home this rosewood temple and be showered with blessings of your lord.
Top