Pooja Mandir Australia
Product Name
Pooja Mandir Australia
Product Code
PM036
Price
Get Quote
Size & Weight


5 ft H x 4 ft W (leg to leg)x 3.5ft W (pillar to pillar) x 2 ft Deep, with 26" inches pillar height
Call for Pricing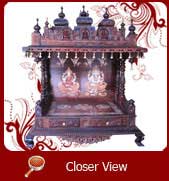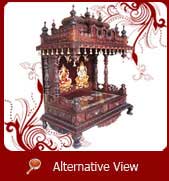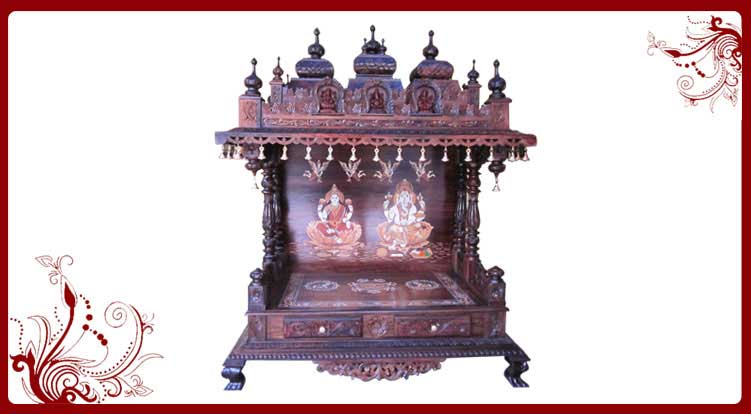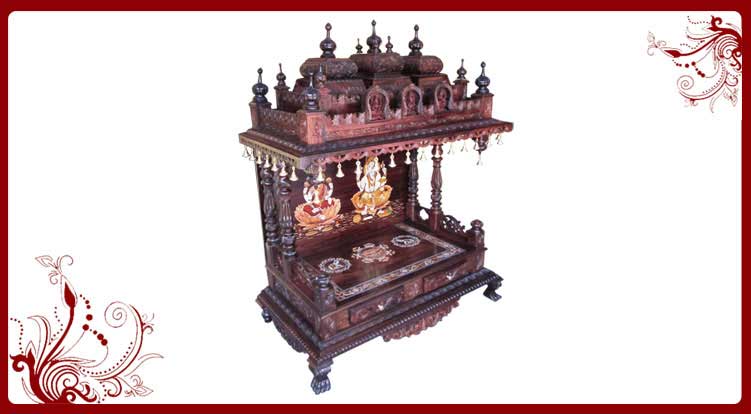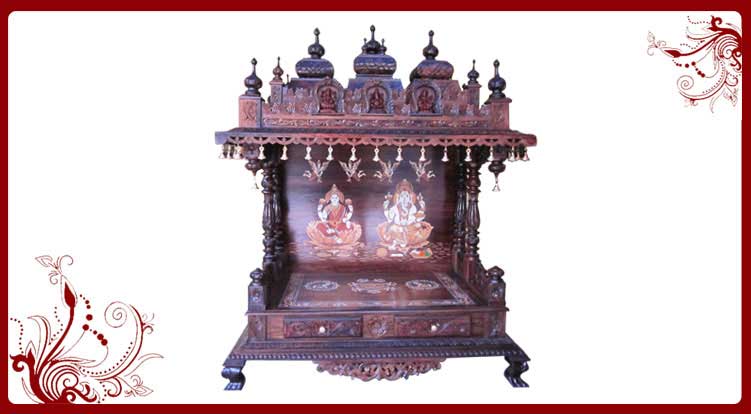 Our worship to the divine is complete when we offer him our love and care through our daily prayer. There is no better place than our home to worship the lord and offer a place to the eternal by bringing home our Ganesh pooja temple which is crafted beautifully by our master craftsmen in pure rosewood. The ancient Hindu architecture is marvelously sculpted into our temple having three domes on the top standing majestically on the ledge, giving a graceful sight of the gopuram.
Just below is the arch are the statues of Lord Ganesha, our lord of prosperity, Goddess Saraswati, symbolizing knowledge Goddess Lakshmi, our emblem of wealth. The top border is garlanded with brass bells which is a masterpiece of our artisans. The full structure has a dash of blue giving an elegant look and feel of the puja temple. In the background is very delicately sketched Lord Ganesh and Goddess Lakshmi showering their blessings on you.
The architecture is designed very spaciously so that you can keep your god on the podium and is provided with two beautiful drawers good enough to accommodate your puja items like incense, wicks, camphor and holy books etc. The podium has a very striking floral design.
Dust your puja mandir regularly to keep it clean and shiny.The entire architecture is a replica of our ancient Hindu temple and designed with perfection and dexterity. There are four strong curvilinear pillar extending on either side to the top and the border of the podium. Between the legs of the temple is the arch with floral design which renders a complete appearance to the entire architecture.
Buy this exquisite rosewood pooja mandir australia and be blessed with the prosperity from Lord Ganesh and the abundance of Goddess Lakshmi.
Top